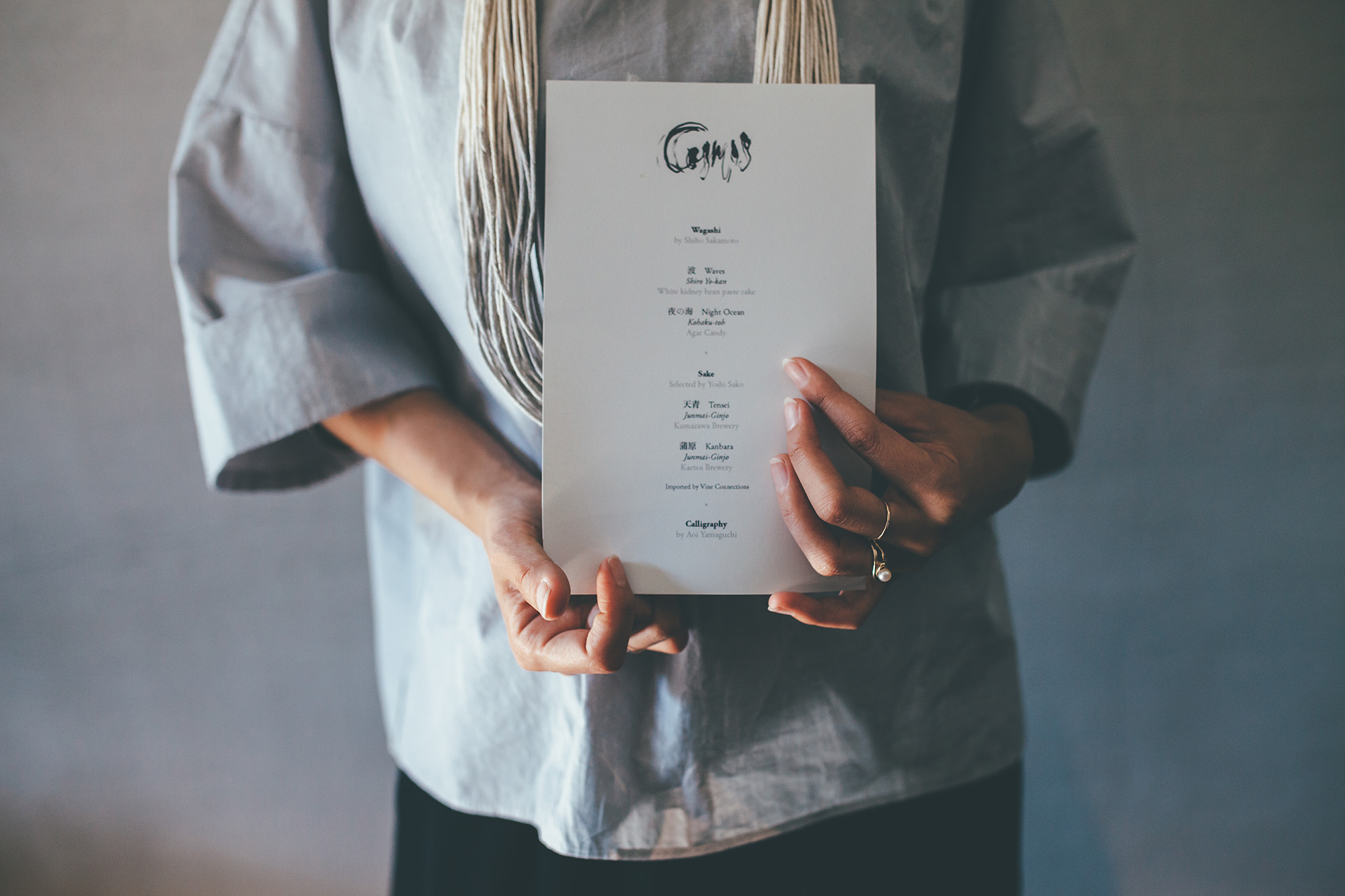 Sho to Wagashi: COSMOS is my collaborative project with Tokyo-based Japanese traditional confectionery "wagashi" chef Shiho Sakamoto, inspired by Yin-Yang and Five Elements: 木火土金水 (Mok-Ka-Doe-Gon-Sui:Wood, Fire, Earth, Metal, and Water), creating unique experiences of marriage of Japanese calligraphy and Japanese confectionery.
To kick-off the series, Shiho and I, along with certified sake sommelier, Yoshihiro Sako, held a pre-event at Conde House USA showroom, aiming to introduce what shodo, wagashi, and sake are, through stories and our own personal narratives how we have incorporated these ancient arts – sho, sake, and wagashi  – into contemporary forms.  We discussed our process of creation in each respective medium and how material, language and culture shape their creations and their worldview.
This special marriage of art, performance and tasting was hosted by Conde House USA which is located at the San Francisco Design Center.  Conde House specializes in creating beautifully designed contemporary Japanese furniture, made in the northernmost island of Hokkaido. The Machiya inspired showroom reflects the feel of a traditional Japanese Merchant House blending the history of ancient workshop spaces with today's minimalist sensibilities.  As purveyors of innovative modern furniture and designs of Japanese craftsmanship, the Conde House Showroom makes for an ideal home for this unique and intimate exchange of culture, knowledge and imagination. 

I. Introduction: What is Sho, Wagashi, and Sake?
II. Selected wagashi & sake tasting
III. Panel Discussion, Q&A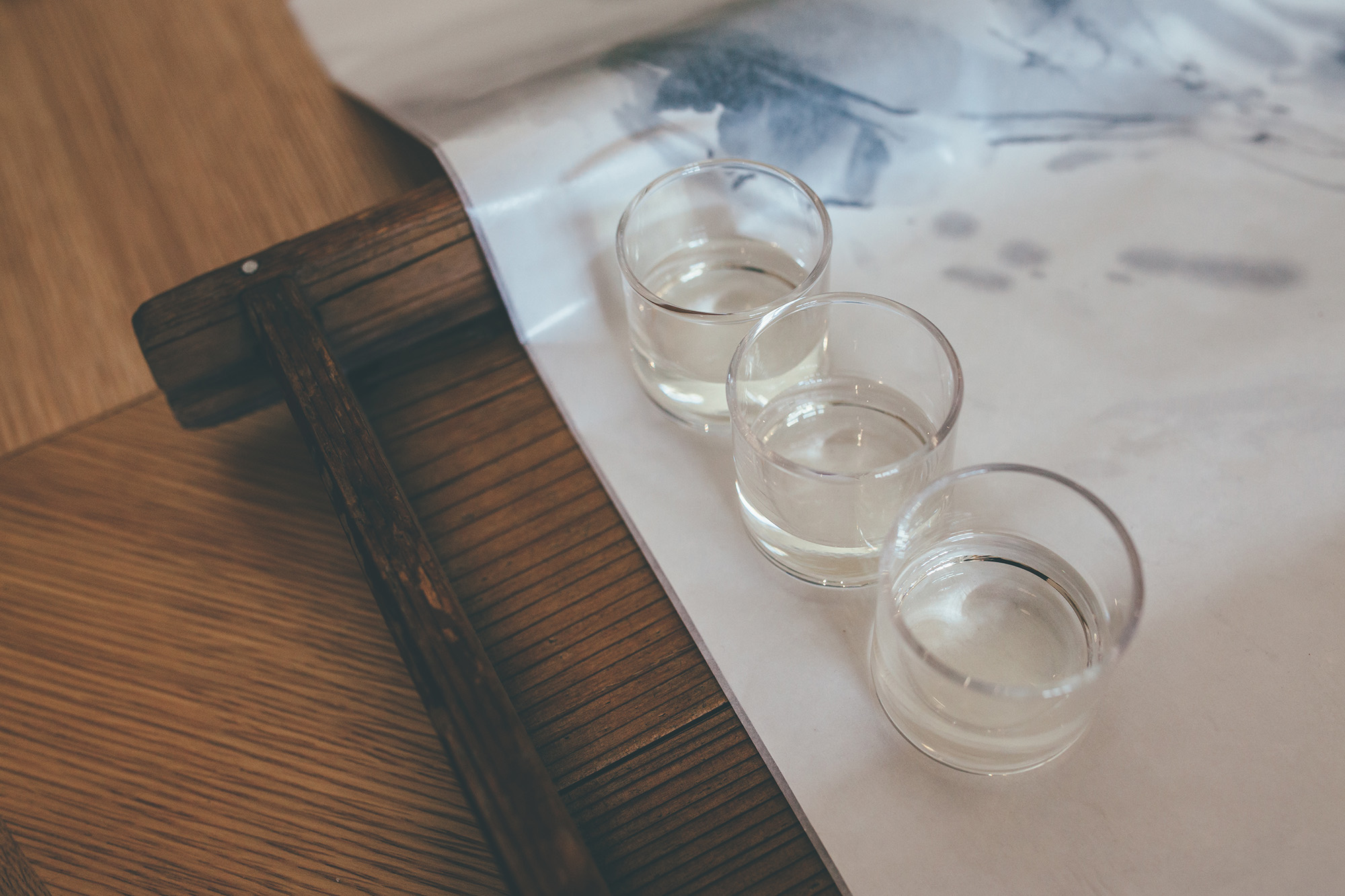 Presented by
Aoi Yamaguchi, Japanese Calligraphy "Sho" Artist
Shiho Sakamoto, Japanese Traditional Confectionery "Wagashi" Artist
Yoshihiro Sako, Sake Sommelier
In collaboration with
Yuko Sato, Potter
Special Thanks to:
Conde House USA, Tak-san, Natsumi-san, and everyone who attended the event!