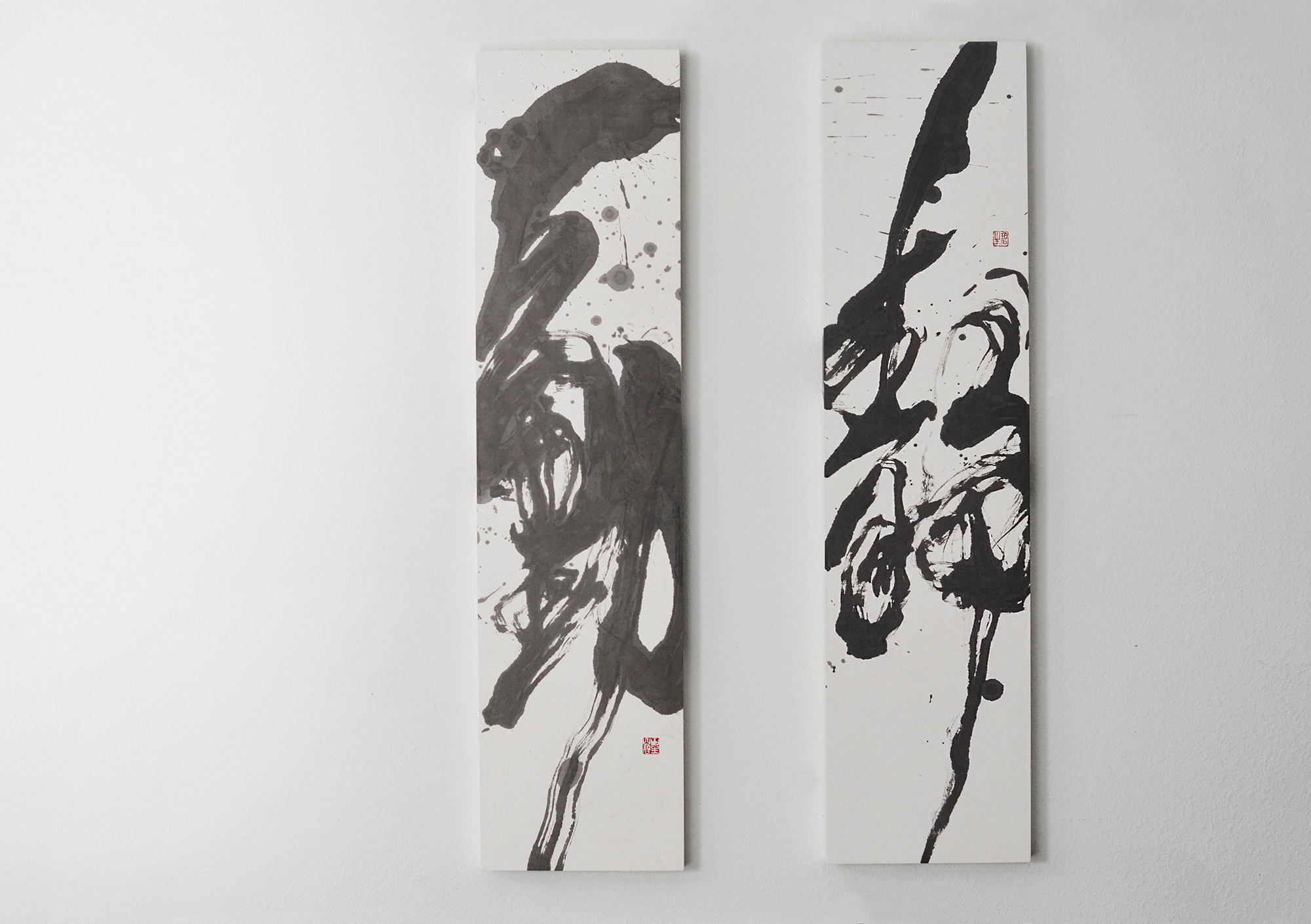 静と動 -Stillness and Motion-, two of my recent "pillar" works for the themed exhibition 48 Pillars are installed and on exhibit at Daltile Showroom from May 19 – 29. Daltile is a stunning 10,000 sq ft showroom located in the Westside Design District on Utah Street in Potrero area.  Join us at the opening reception of the exhibit during the Utah Street Art Walk San Francisco on Tuesday, April 25th, 5-8pm. See you there!
---
SELECTIONS FROM 48 PILLARS @ Daltile/Mohawk Design Studio, Utah Street Art Walk
This follow-up of "48 Pillars" at Arc Gallery presents selections from that exhibition in a stunning 10,000 sq ft showroom.
Opening Reception: Tuesday, April 25th, 6PM
Exhibition: April 18 – April 28, 2017
@ Daltile/Mohawk Design Studio
212 Utah Street San Francisco, CA 94103
Fine wine & Hors D'Oeuvres will be served, 5pm – 8pm
Non-Profit Beneficiary: Root Division
Featured artists: Jason Avery, Elaine Coombs, Robin Denevan, Sara Dykstra, Kim Frohsin, Paul Gibson, Kay Kang, Bruce Katz, Katja Leibenath, Erika Meriaux, Annamarie Pabst, Silvia Poloto, Gail Ragains, Kirsten Tradowsky, Beth Waldman, Ealish Wilson, John Wood, Sandy Yagi, Aoi Yamaguchi.