Talk at Beyond Tellerrand München 2018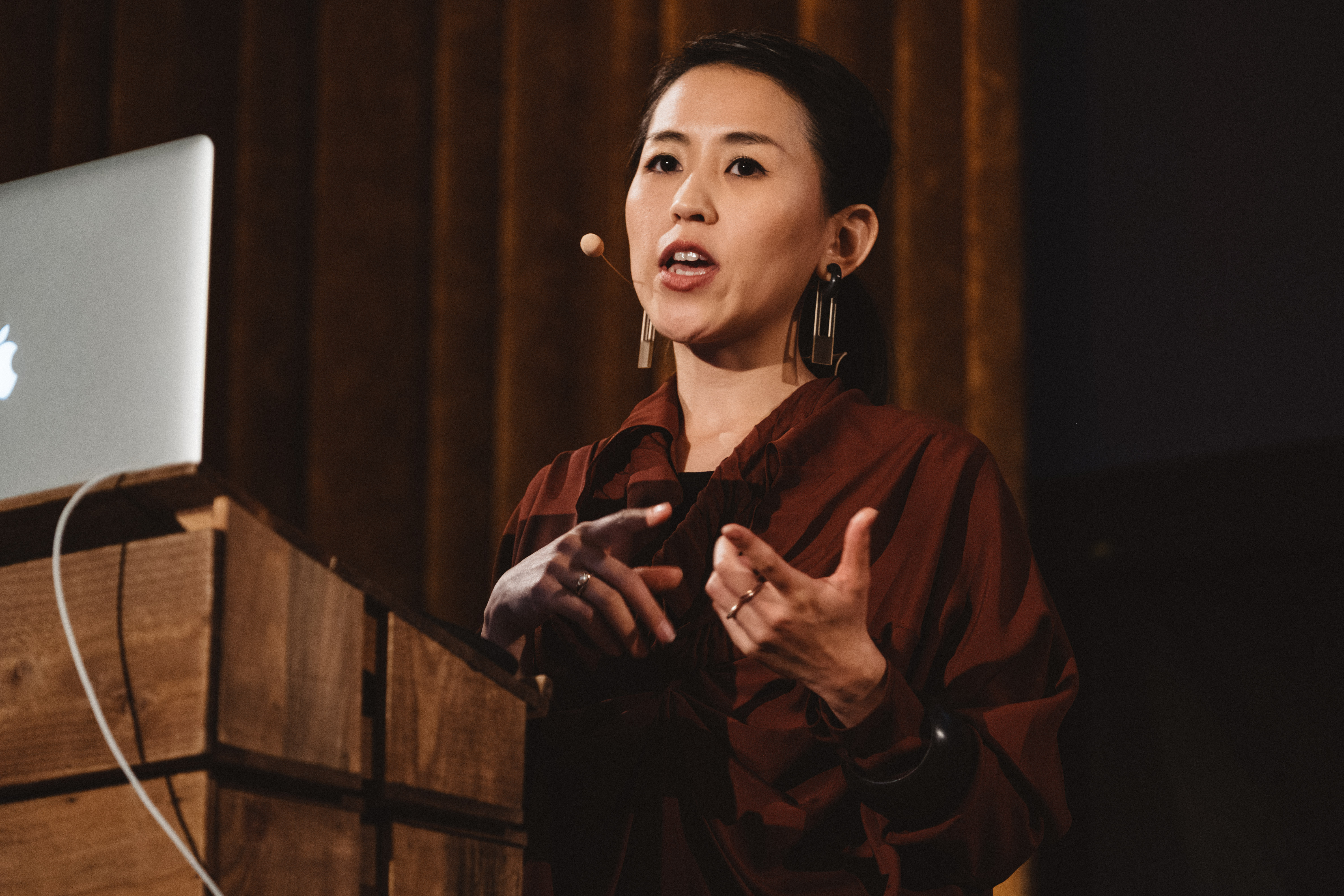 I've had a pleasure to speak at beyond tellerrand, a Germany-based conference about web design, development, creativity, design and more, inviting speakers from around the world to educate and learn, share inspirations and ideas. Beyond Tellerrand takes place in Düsseldorf, Berlin, and for this winter, they embarked on a new adventure in Munich at for its first edition at Münchener Künstlerhaus, from January 16th – 17th. I spoke as one of the "inspiration" speakers on the last slot of the first day in the evening.
The venue Münchener Künstlerhaus, literally translates as "Munich House of Artists", was such a beautiful place with lots of historical charms throughout the building. The atmosphere of Beyond Tellerrand was very welcoming, exciting, upbeat (most definitely thanks to Baldower, who editing the mix live, with the quotes from the talks as samples that he just recorded – as he calls it "sound sketch notes"! Such a fun idea, it was something to look forward to after every talk, especially as a speaker ;)). Marc Thiele, the organizer of beyond tellerrand, has welcomed us to the stage with a little personal episode as an introduction. He made sure that everyone was feeling warmly welcomed and his love for connecting people really resonated with everyone – thank you your such hospitality, Marc!
I've met wonderful creative minds through this conference / trip, including dina Amin, Simon Collison & Geri Coady, Stefan Sagmeister, Carla Diana, Vitaly Friedmann, Nadieh Bremer, Mark Robbins and Christian Heilmann. You can watch the vides of the talks here – if you are interested in or work in the field of stop motion animation, industrial design, graphic design, web design, data visualization, front-end design and coding, internet security… you'll find these talks inspiring and there's a lot you can learn. And you can get a glimpse of the conference and all behind-the-scenes stories here,
I had a wonderful time in beautiful Munich. I very much enjoyed my stay, and hope to return again!
You can watch the video of my talk below. Hope you enjoy, and learn something new about Japanese calligraphy 🙂
書は人なり
–
Sho Ha Hito Nari:
Brushes, Strokes and Reflection of Self