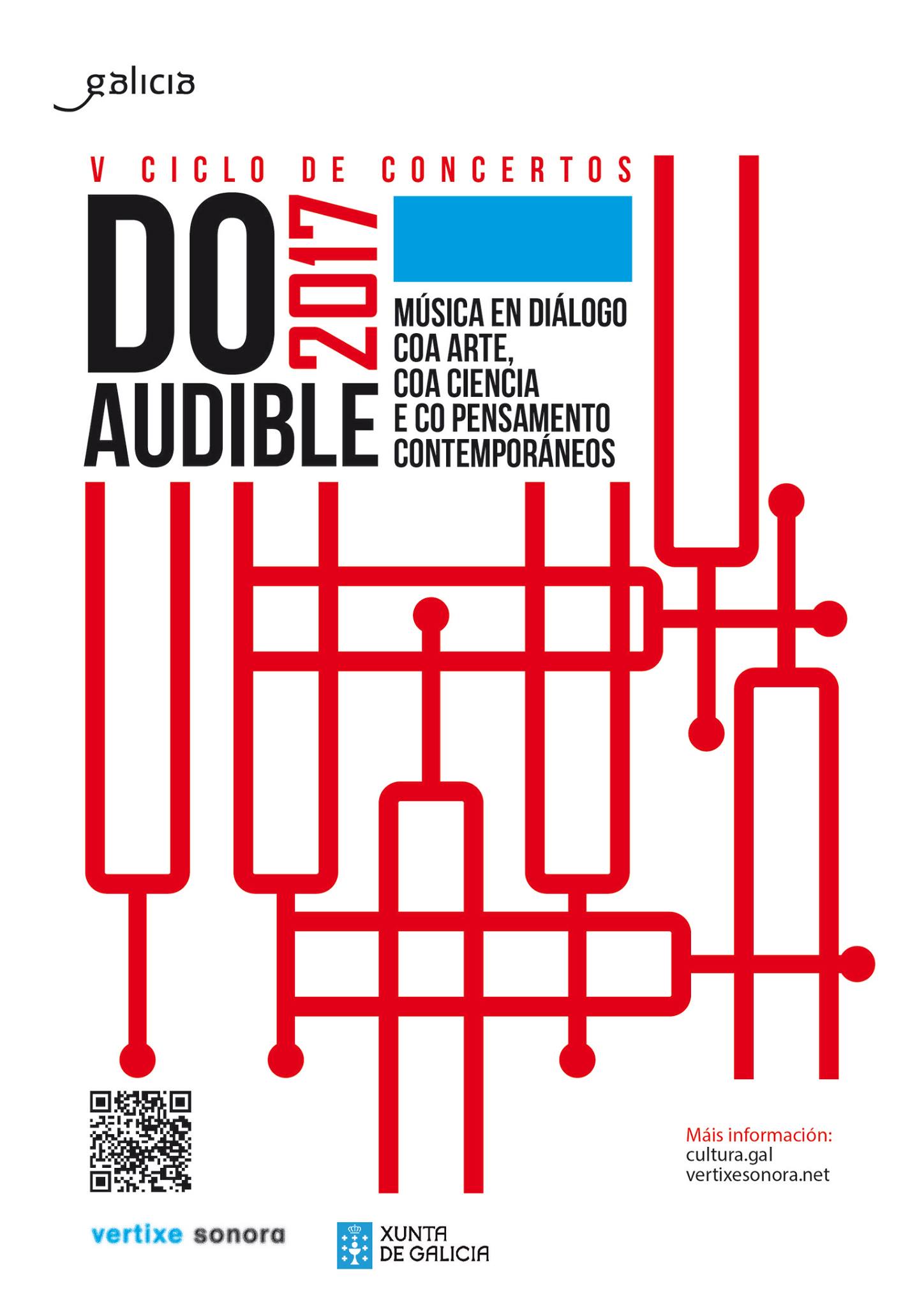 I'm very excited to announce my upcoming collaborative calligraphy performance at Do Audible in collaboration with two contemporary classical pianists Haruna Takebe & David Durán, performing an hour program of compositions by world-renowned composers Toru Takemitsu and Toshio Hosokawa. The performance takes place at a beautiful Basilica of Santa María a Mayor of Pontevedra, Spain on June 9th, 8:30pm.
来週はベルリンを後にし、スペインへ向かいます。
スペインはサンティアゴ・デ・コンポステーラを拠点とするVertixe Sonoraアンサンブルの企画する音楽フェスティバル『Do Audible』に招聘いただき、スペインを拠点として活躍されるコンテンポラリークラシカルピアニスト武部はる奈さんとDavid Durán氏のピアノ共演と共に、書道パフォーマンスを披露します。日本を代表する現代音楽家武満徹氏の「Corona」そして現代音楽作曲家細川俊夫氏のワールドプレミアとなる新曲を含む、1時間に渡るプログラムとなります。
6月9日夜8時半から、会場はポンテベドラにある歴史ある教会、Basilica of Santa María a Mayor of Pontevedraにて開催となります。
お近くの方は、ぜひ足を運んでいただけましたら幸いです。
Do Audible 2017
Música en diálogo coa arte, coa ciencia e co pensamento contemporáneos
Caligrafía do son
con Aoi Yamaguchi e Masako Hattori Venres 9 de xuño ás 20:30 h
Basílica de Santa María a Maior, Pontevedra
Colaboran: Vicerreitorado de Pontevedra, Fundación Japón, Casa Galicia-Japón e Departamento de Xaponés das Escolas Oficiais de Idiomas de Vigo e da Coruña
PROGRAMA:
T. Hosokawa: Melodía II (1977)
T. Hosokawa: Étude III – Haiku (2013)*
T. Takemitsu: Corona I Study for Vibration – Blue
T. Hosokawa: Étude V – Anger (2013)*
T. Takemitsu: Corona II Study for Intonation – Red
T. Hosokawa: Étude VI – Lied (2013)*
T. Takemitsu: Corona III Study for Articulation – Yellow T. Hosokawa: Souvenir aus Japan –Sakura– (2007)** T. Takemitsu: Corona IV Study for Expression – Grey T. Hosokawa: Yoru no Kuni (1981) ***
T. Takemitsu: Corona V Study for Conversation – White
_
Aoi Yamaguchi, caligrafía
Masako Hattori, videocreación
VERTIXE SONORA [intérpretes neste concerto] Haruna Takebe e David Durán, pianos
"A música é caligrafía que emprega sons pintados no lenzo do silencio"
A partir desta metáfora do compositor xaponés Toshio Hosokawa, preséntase un programa no que a arte de tinta da mestra calígrafa Aoi Yamaguchi e a música do propio Hosokawa e do seu mestre Tōru Takemitsu conforman un espectáculo único.
O Shodō (書道), caligrafía xaponesa, é unha das belas artes máis populares no Xapón e posúe un profundo sentido filosófico. Para cada liña e cada punto son moi importantes o seu inicio, a súa dirección, a súa forma e o seu termo; o balance entre todos os elementos, e ata o espazo baleiro entre eles, todo entraña un vasto significado. Aínda que en sentido estrito non se trate máis que de escritura delicada, nas obras caligráficas materialízase un dos principios básicos da estética xaponesa, owabi sabi(侘寂), que suxire calidades como a imperdurabilidade, a humildade, a sinxeleza, a asimetría e a rusticidade, entre outras.
Nesta proposta, a arte bidimensional da caligrafía tradicional xaponesa transfórmase na arte da expresión física dunha performance. De Toshio Hosokawa ofreceranse varias presentacións históricas: dúas estreas en España, a reestrea dunha partitura de 1981 –perdida e recentemente recuperada– e a estrea mundial de Souvenir aus Japan. Ademais do diálogo entre trazo e son, terá lugar outra intensa conversa entre a música de Hosokawa e a do seu modelo artístico Tōru Takemitsu, de quen se escoitará a interpretación da partitura gráfica Corona for Pianist(s) (1962), raramente programada.
*presentación en España ** estrea absoluta
*** reestrea
Sobre a calígrafa Aoy Yamaguchi
Natural de Hokkaido, no Xapón, Aoi Yamaguchi foi adestrada para dominar a arte da caligrafía co Mestre Zuiho Sato desde os 6 anos. Recibiu numerosos galardóns, incluídos primeiros premios do ministerio de educación na 44th Asahi Calligraphy Nationwide School Exhibit, e na 33rd National Students Calligraphy Exhibition. Foi seleccionada no ano 2000 para representar o Xapón na China e en sesións de intercambio de caligrafía.
Os traballos de Yamaguchi exploran a xustaposición dos clásicos orientais tradicionais e as expresións artísticas contemporáneas. Tamén transforman a arte bidimensional da caligrafía xaponesa en expresión artística física a través da perfomance. Colaborou con compañías de danza contemporánea, modelos, percusionistas de Taiko xaponés etc. Tamén participou en proxectos que integran a caligrafía en producións visuais en directo para festivais de música. Actualmente reside en Berkeley, California, onde desenvolve as súas propias instalacións de caligrafía conceptual, exposicións, performances, deseño de logotipos personalizados e traballos para encomendas no ámbito internacional. En todas as facetas da súa carreira persegue a mestura de formas de arte tradicionais con estéticas modernas.
Sobre os compositores Tōru Takemitsu e Toshio Hosokawa
As obras para piano de Tōru Takemitsu ( 武満徹, 1930-1996) e Toshio Hosokawa ( 細川 俊夫 1955-) son paradigma de arte intercultural, ao integrar aspectos da tradición xaponesa coa arte vangardista occidental precisamente a través do instrumento europeo por antonomasia. Pénsese que o piano é un instrumento creado por e para a música occidental, a partir do sistema de afinación fixo de doce notas, e dun singular timbre que remite a unha concreta (e gran) tradición europea; porén, completamente afastado do ideario sonoro duns compositores con fondas raíces culturais que camiñan por vieiros sonoros verdadeiramente diversos."