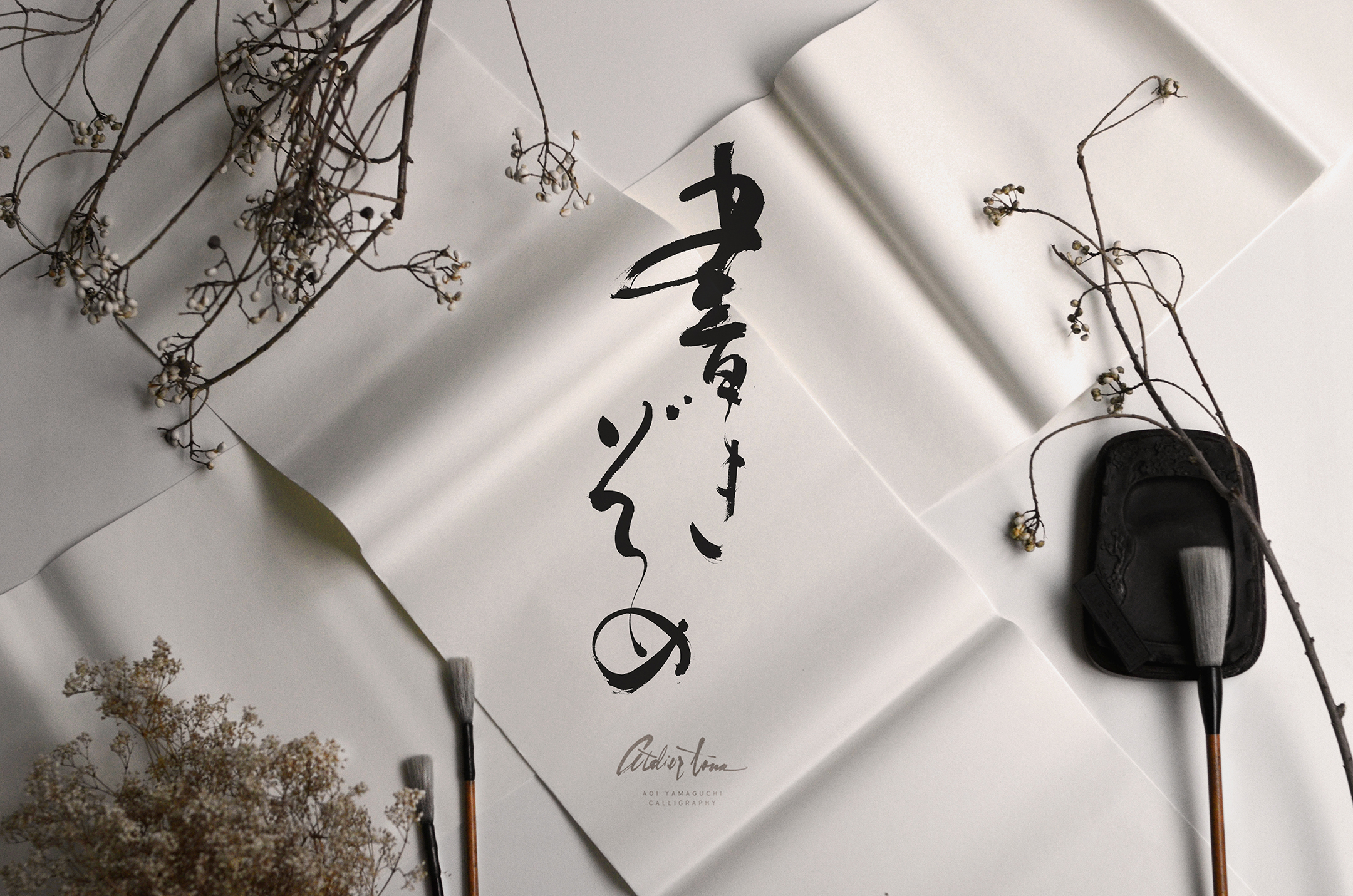 Yes, we are having a kakizome workshop again this year!
Kakizome (書き初め) is the term for the first calligraphy writing of the new year, traditionally performed on the second day of January. This event is also called 吉書 (kissho), 初硯 (hatsu-suzuri) and 試筆 (shi-hitsu). People write auspicious words or a short Japanese or Chinese poetry, such as haiku or tanka, something that symbolizes one's wishes for the New Year. In modern times, people simply prefer to choose kanji characters that have positive meanings and one's resolution for the year.
During this workshop, you will be trying Kakizome with your choice of words for your wishes for the New Year on the large pieces of calligraphy paper! We will go over the basics from how to hold the brush to how to control the brush, the balance between the mind and body, understanding the structure and meaning of Japanese characters, basic brush techniques and possibilities of Sumi ink. First, we will practice on small scale, and then you will be writing with a large Kakizome calligraphy brush on "hansetsu" sized calligraphy paper. You don't know what to write? Don't worry, we will have a list of words and phrases for you to choose or be inspired from.
This one-time workshop is designed for a small group of beginners and intermediate level of all ages. No prior art experience is necessary. Materials provided. Just come dressed in relaxed clothing that you don't mind getting inks (yes, you never know!).  Space is limited; early registration is encouraged!
Date:
Saturday 1/7  11:00am – 1:30pm (sold out!) | 3:00pm – 5:30pm
Saturday 1/21 11am – 1:30pm
More details & registration from the button below!
Looking forward to seeing you there!
*
今年も、書き初めワークショップを開催します!
新年への抱負を心に、心機一転、大きな筆を持ってみませんか。
最初は半紙で練習、そして半切大画仙紙にチャレンジします。
紙・筆・墨・道具一式はご用意していますので、手ぶらでお越しくださいね。
日程:
Saturday 1/7
午前の会 11:00am – 1:30pm (sold out!) と午後の会 3:00pm – 5:30pm
場所:
Atelier Towa: Aoi Yamaguchi Calligraphy
1450 4th Street #11 Berkeley, CA 94710
詳細・参加申し込みは、以下のボタン "VIEW CLASSES & REGISTER" から。
奮ってご参加ください!