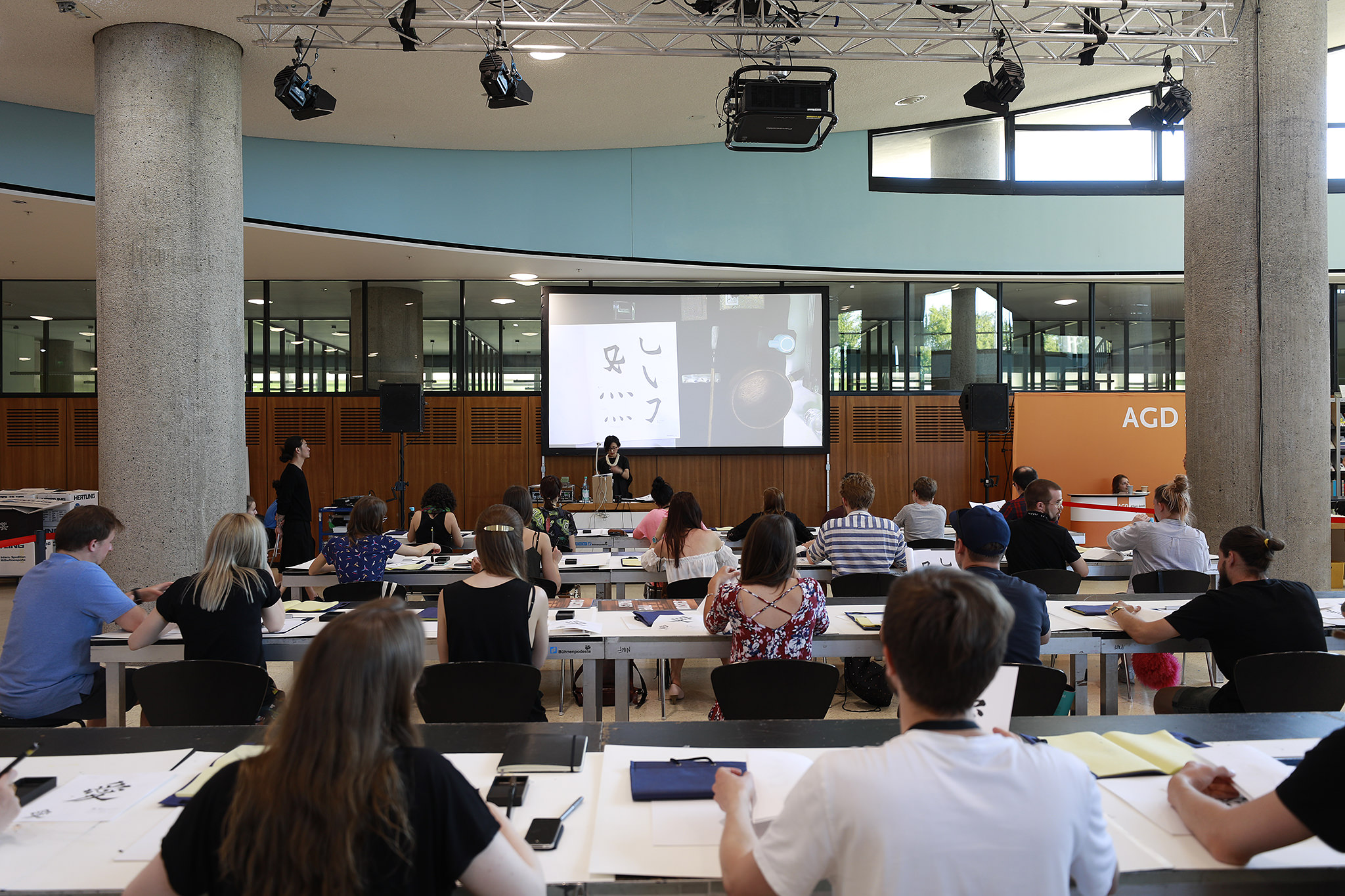 During TYPO Berlin 2017 at Haus der Kulturen der Welt in the heart of Berlin, I've taught two Japanese calligraphy workshops for Day 2 and Day 3. For each two-hours workshop, we hosted 24 participants. I was really excited to see overwhelming line of people who wished to participate in the workshop! I loved how everyone's eyes were glowing and I could see the excitement in their eyes.
I began the workshop with a short introduction on Japanese calligraphy; from a brief history to the names and functions of each calligraphy tools and how to treat them, proper posture, and the connection between your Mind and Body. I've brought 5 Kanji characters for everyone to choose one from, and they practiced the chosen character on Hanshi paper over and over again, until they start to feel comfortable with handling Japanese calligraphy brush and sumi ink. It is important for one to focus in the moment, think about the meaning of the character, and try to express their vision through writing.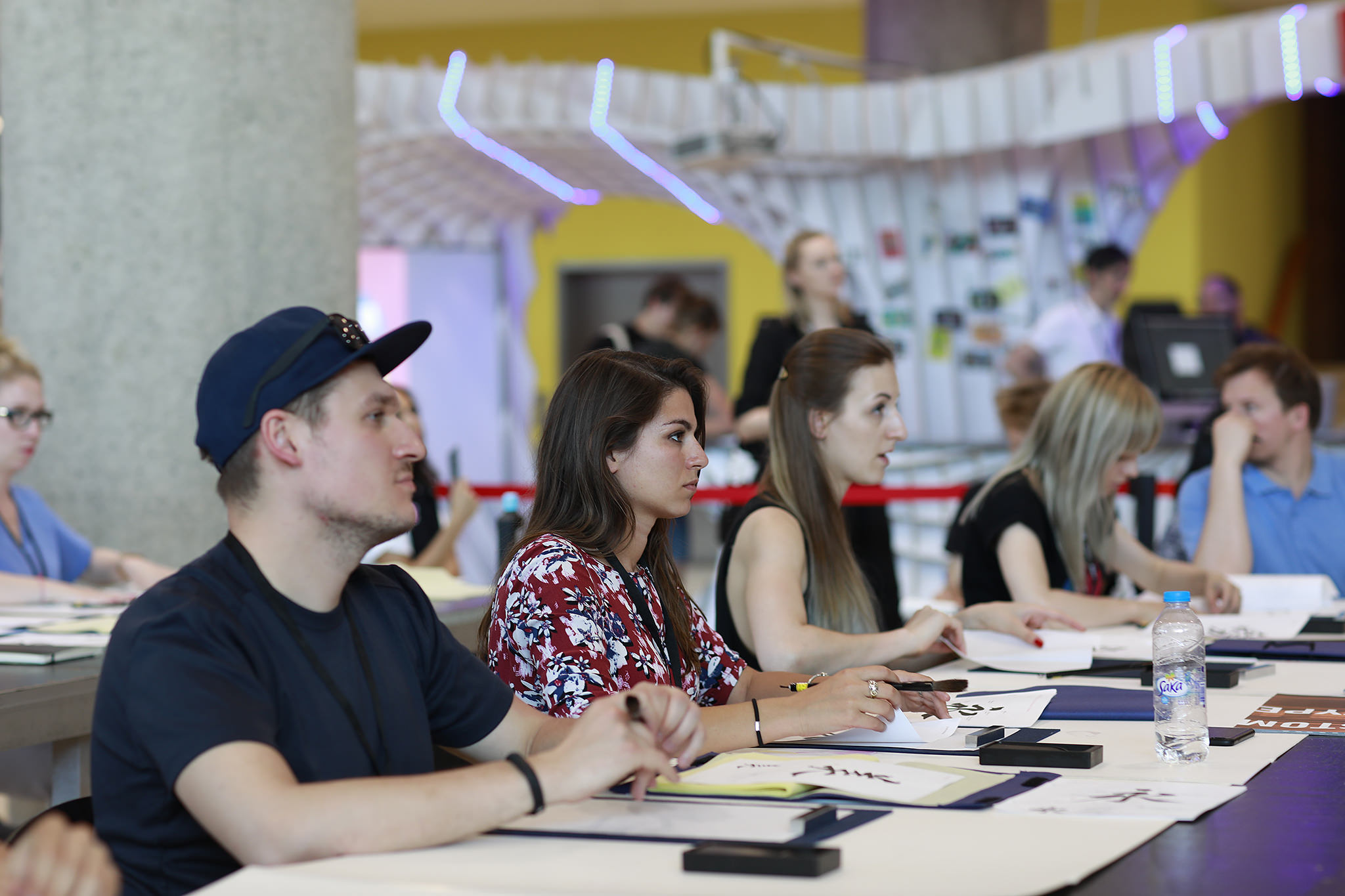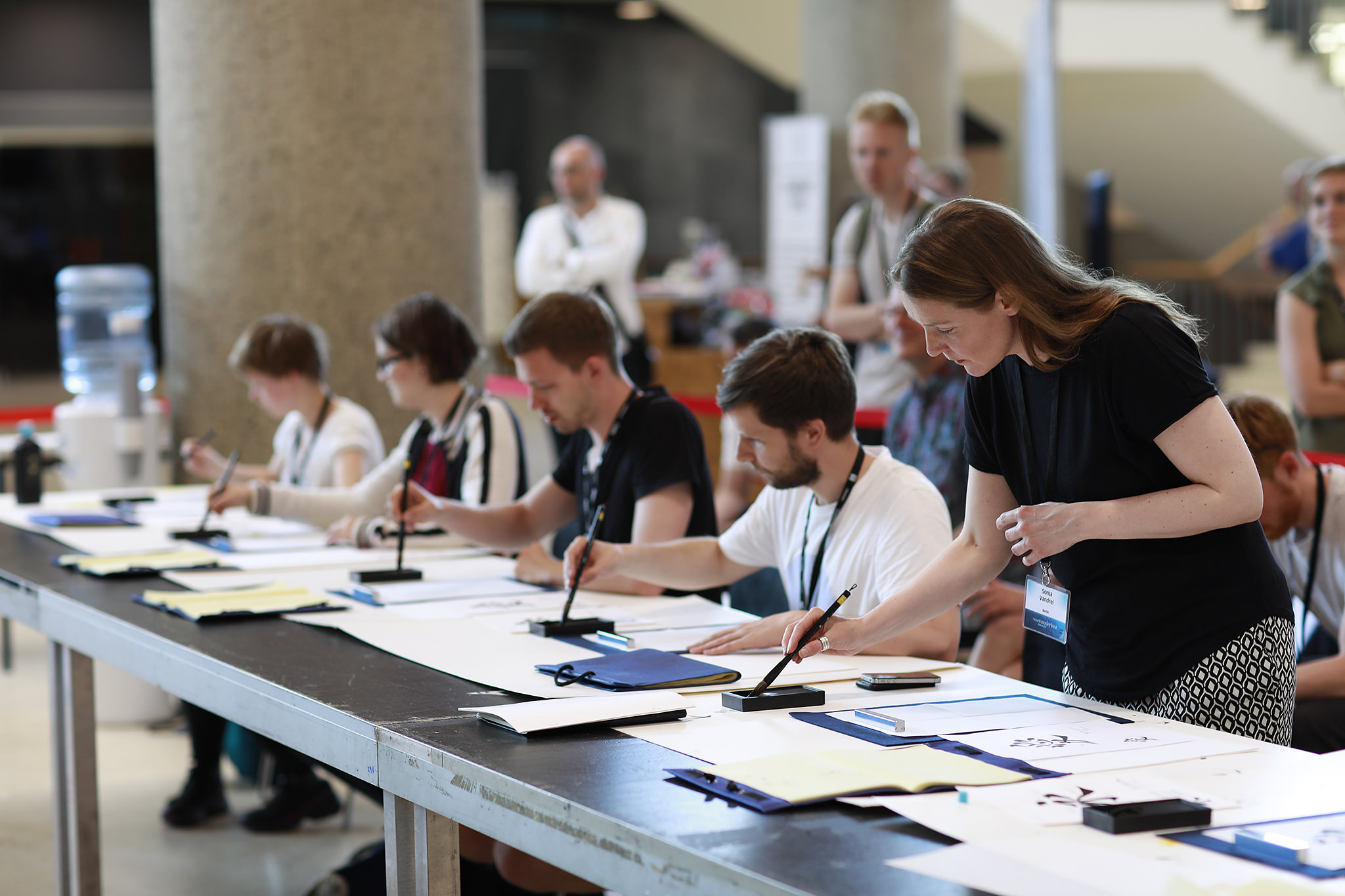 Some were feeling comfortable to write sitting down, some were standing up to practice. I personally like standing when I'm writing calligraphy – it gives me more freedom to move arms and body freely, and transform the flow of physical movements into the written strokes.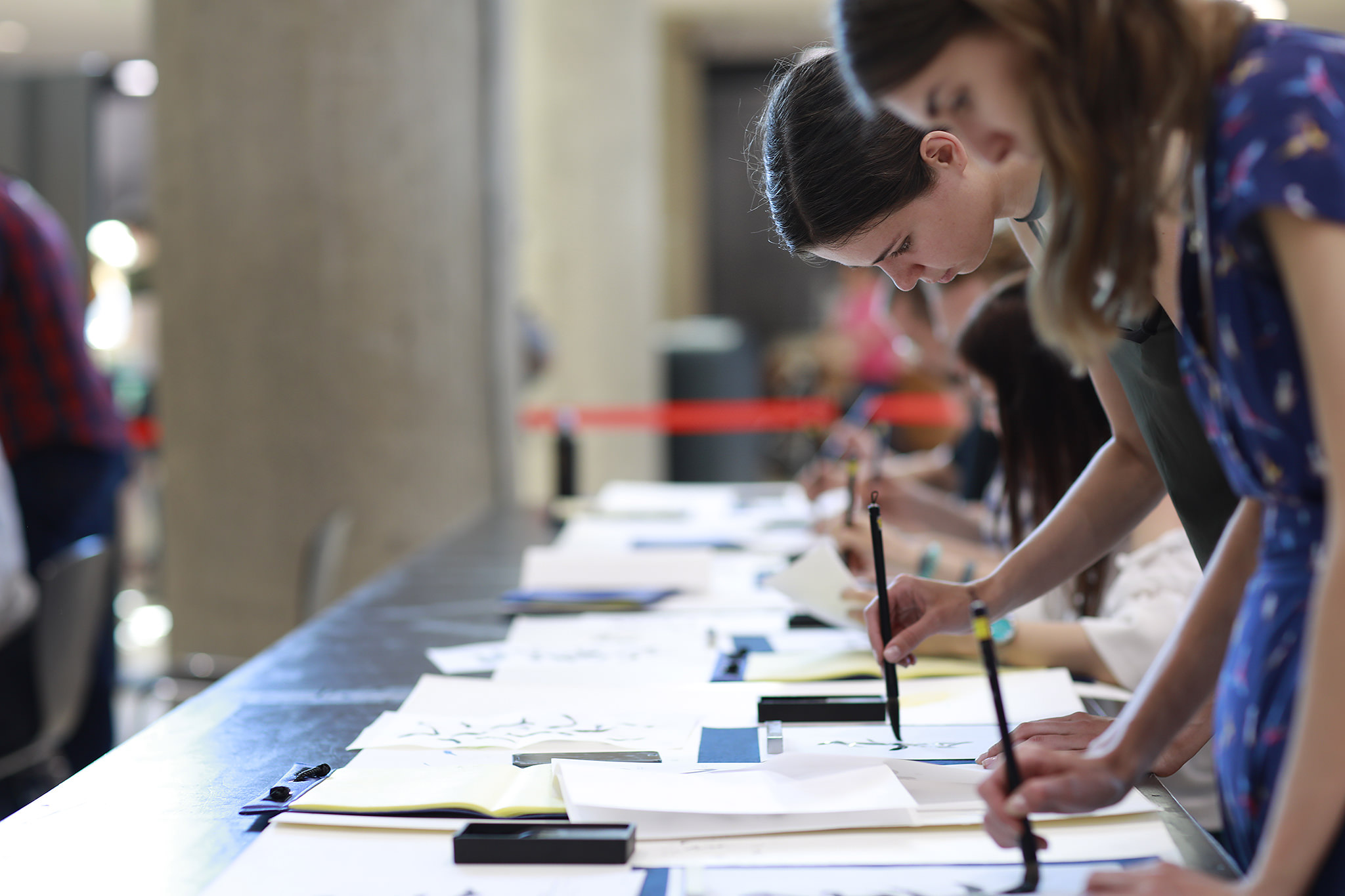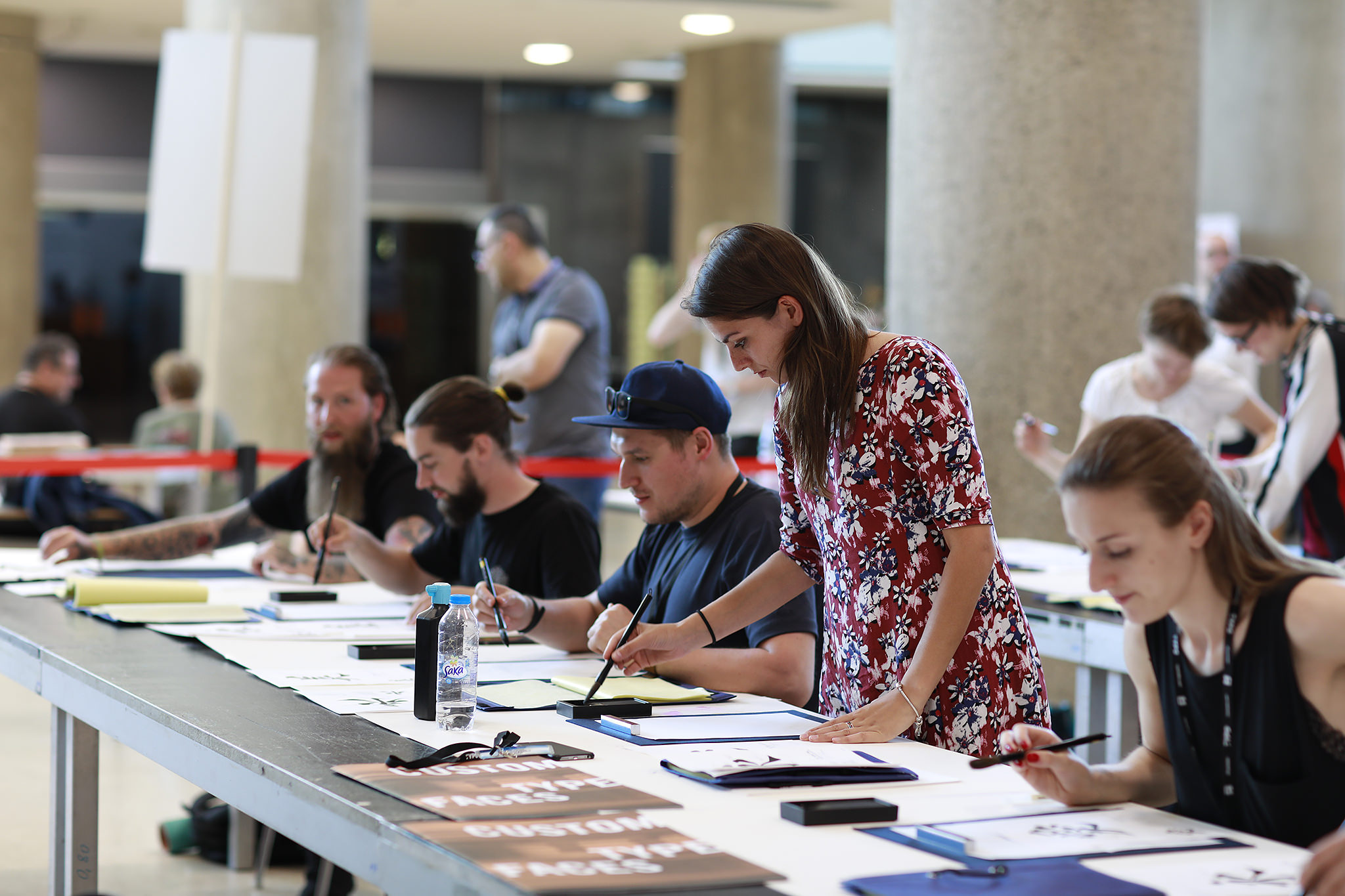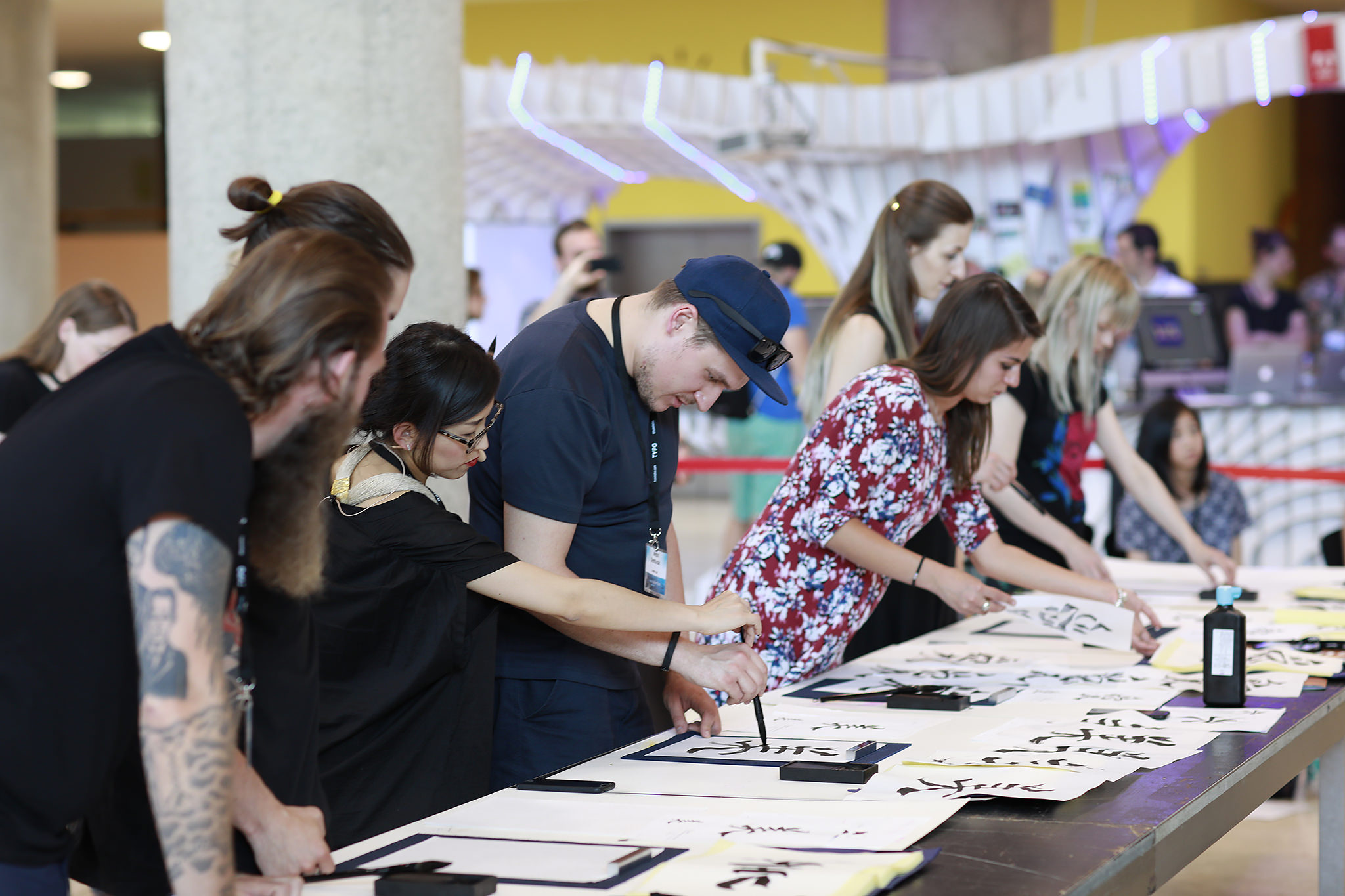 I was surprised to see how quickly everyone picked up on the brush skill, only within an hour.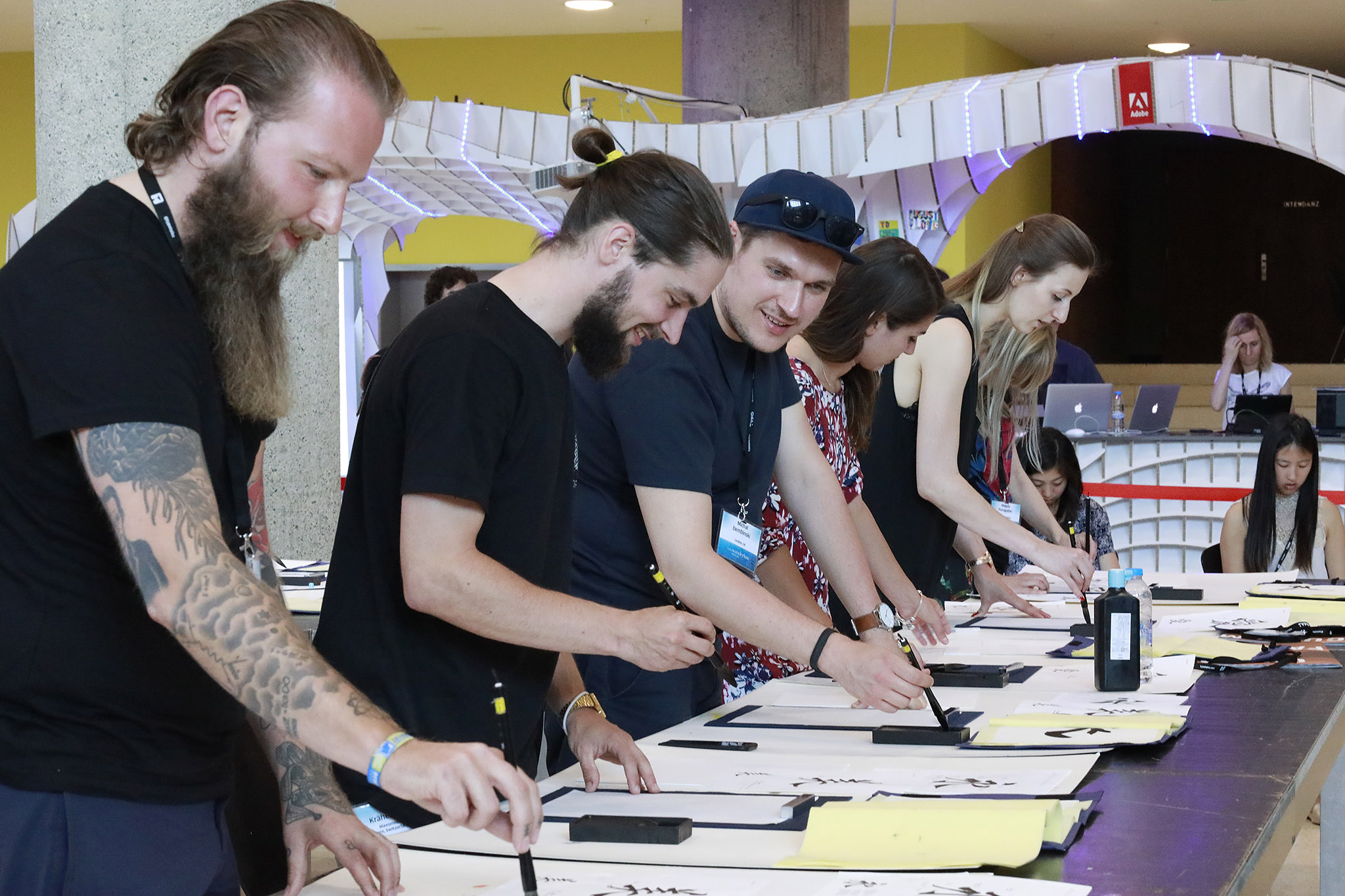 Thank you everyone participating, and for such a wonderful job.
Hope to come back to Berlin again sometime soon!
Photo credit:
© Norman Posselt / Monotype